Applications
The Perfect Stainless Steel Product for That Space On Your Mind
At Stainless AD we offer our clients a host of stainless steel accessories for their facilities, both residential or commercial. Whether you want to install a range of stainless steel urinals and lavatories in your commercial complex, or would like sleek, stylish and functional industrial sinks and worktables in your kitchen or laboratories, we have the perfect product for your every need.
Every industry and institution needs spaces which are aesthetically clean, uplifting, and functional. The look of the space adds to its vibe and overall theme. We at Stainless AD firmly believe in this idea and deliver beautiful designs while ensuring complete quality and functionality.
If you have specific design requirements for your facility's bathroom or kitchen accessories, please contact us so we can work with you to create something that meets your requirements to a tee.
Businesses
Stainless steel fitments and waterless urinals for commercial bathrooms
Office spaces, malls and schools can benefit substantially by installing stainless steels bathroom accessories and fitments into their facilities. Not only is stainless steel easy to clean and maintain, but it is also one of the best options when it comes to heavy-duty usage and hygiene. The hard, metallic surface of the steel, makes it impossible for bacteria and moulds to grow and fester. Thus, a basic cleaning routine every day can ensure spotless and hygienic bathrooms in your facility.
Also, stainless steel waterless urinals can help you save on those utility bills, substantially. Waterless urinals are also easier to maintain and monthly maintenance costs could be at par if not lesser than their ceramic counterparts that use water.
Therefore, by choosing stainless steel waterless urinals, you are not only saving on your utility bills but on your maintenance cost, as well. And they come in some stunning designs that will add to the aesthetics of your space that you have so passionately designed and built.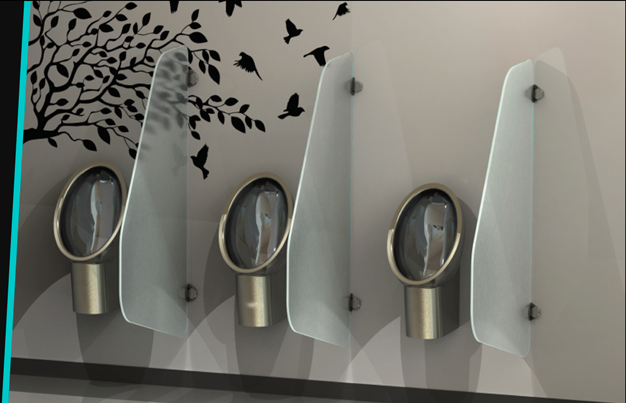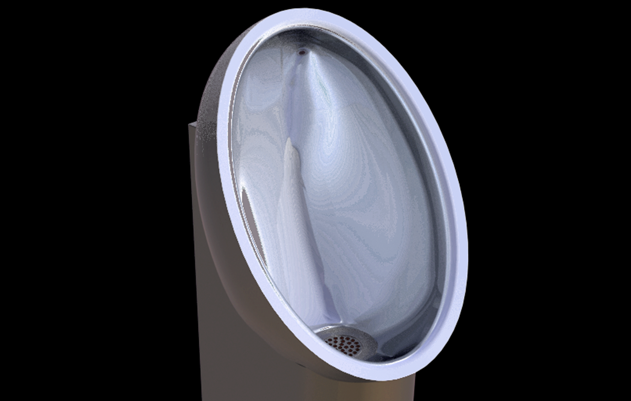 Hospitals and Pharmacies
Clean, hygienic, and safe, stainless steel is always the first choice for medical facilities
When it comes to hospitals, pharmacies, and other medical facilities, it is important to maintain a clean and hygienic environment. Stainless AD provides work tables, lavatories, surgeon's wash-up sinks all made from stainless steel to ensure optimal cleanliness. Take our work tables, for example. These surfaces are clean, germ-free, and easy to maintain. Medical practitioners can confidently place materials or medicine on these surfaces with the knowledge that no bacteria will spread. When it comes to outfitting medical facilities, there is truly no better choice than stainless steel.
Residential Needs
Our aesthetically pleasing designs are not only meant for commercial spaces and facilities but for residential spaces, as well. The clean, hygienic and easy-to-maintain features of stainless steel make it the perfect choice of bathroom accessories for many homeowners. These pieces give residential spaces, especially the ones built on the lines of industrial and modern-contemporary themes, just the touch they need.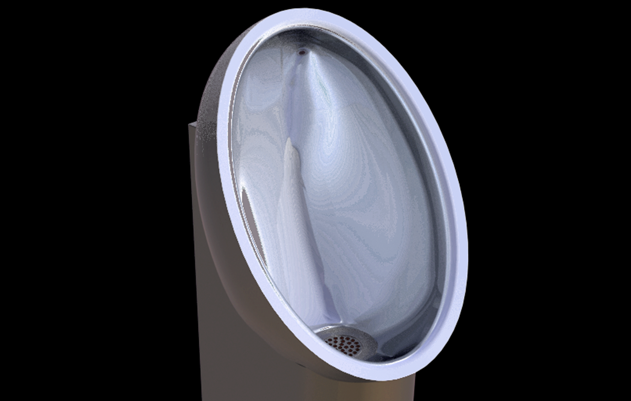 High-Traffic, High-Vandalism Areas
Restrooms in high-traffic areas that may experience higher incidences of vandalism require appropriate fixtures to deal with whatever comes their way. Stainless AD offers products that promise safe designs that are both functional and durable. Our waterless urinals actually thrive in these areas. We also provide stainless steel urinals and troughs that can accommodate more users. These options are perfect for stadiums, sports arenas, and community centres.
We also offer stainless steel drinking fountains for both indoor and outdoor locations. Our products come in a variety of shapes and sizes so that they can fit into any space without the need to remodel the space first.
Since these fountains are made of stainless steel, they'll easily withstand both high and low temperatures. Their hard metallic surface makes them a difficult space for bacteria to grow and spread. Their non-porous surface also makes them incredibly easy to clean and maintain. And finally, this strong, durable material is awfully hard to break and damage, ensuring you don't need to spend hundreds of dollars into new repairs or a fresh, new installation.