Stainless Steel Restroom Options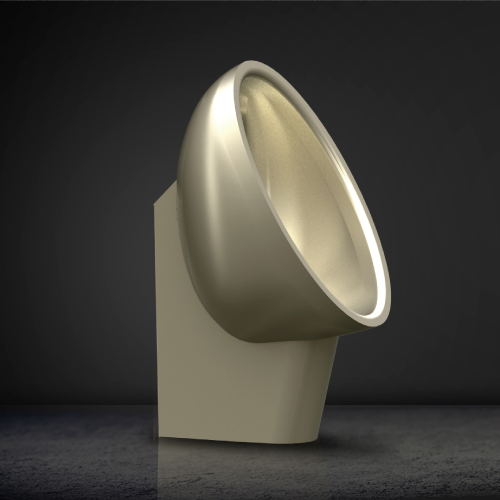 If you are looking for a better option for your commercial building restrooms, our urinal suppliers at Stainless American Design offer an amazing array of selection. Whether you simply want to choose sinks or you want to outfit your entire restroom in stainless steel, we can help. It is no secret that stainless steel offers a great wealth of benefits. Aside from being easy to clean it is definitely long lasting. Be sure to read up on these facts to help you make a decision.
Easy Cleanup Up
Stainless steel definitely offers a much easier cleanup. You won't have to deal with abrasive cleaning chemicals in the process of cleaning up stainless steel sinks, urinals, toilets, sinks and partitions. This metal simply calls for cleaning with warm water and gentle soap is necessary. Just like the name implies, this metal is very stained and rust resistant. Whether you are concerned about toilets or urinals, There is no need to deal with hard to clean Jane.
Outfit Your Whole Restroom in Stainless Steel
When you are looking for convenience as well as a sleek-looking arrest room, a urinal supplier can provide more than just a toilet and urinal. You can choose stainless products for your entire restroom. There are a variety of models to choose from. It is possible to even include partitions and tables in the restroom all in the same material. Again, this makes for easier cleanup as well as a sleek look. This material is great for industrial locations, educational buildings, factories, recreational parks and more.
Stainless Steel is Longer Lasting
When you purchase your urinals and toilets from a urinal supplier, you can expect your restrooms to last much longer than those with porcelain commodes and sinks. Not only do they resist stains, but there is no need to worry about toilets or urinals breaking. This material is extremely strong and long lasting.
Contact Our Urinal Supplier Today
Whether you are interested in just stainless steel urinals or outfitting your entire restroom with stainless steel sinks, toilets, urinals and more, we can help. Be sure to take a look at our catalog of various options. At Stainless American Design we offer excellent service alongside a variety of options. Call us today for more info. One of our experts will be happy to answer your questions and help you find exactly what you're looking for.