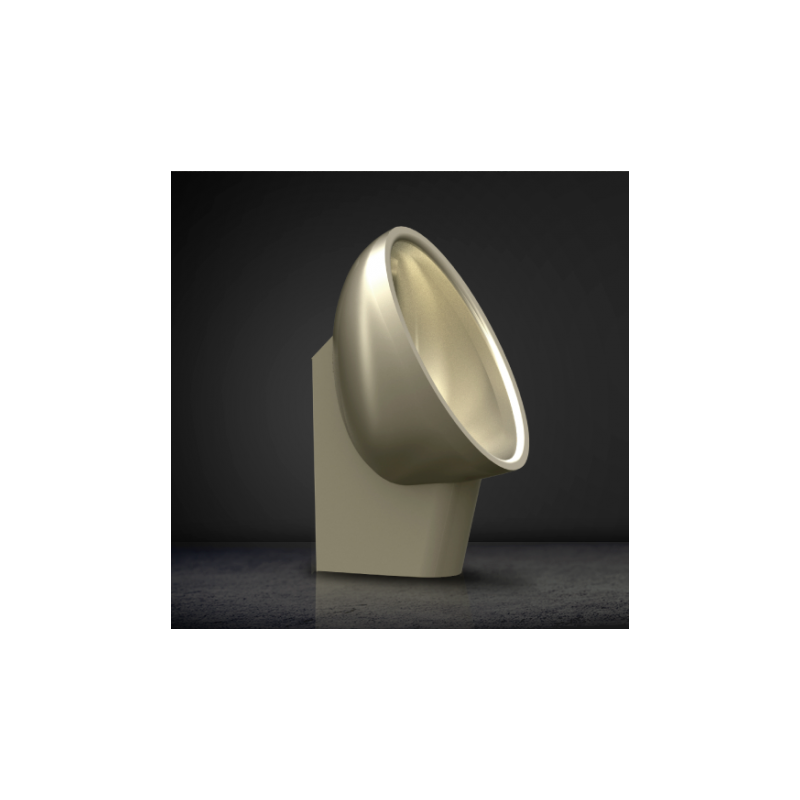  
Waterless Urinal
| | |
| --- | --- |
| Characteristics | |
| Material | Stainless Steel |
| Steel Type | 304 |
| Gauge | 18 |
| Users | 1 User |
| Shipping | Free Shipping USA |
Waterless Urinal
Our waterless urinals work use eco-friendly fixtures that save water by eliminating the need for a continuous water supply to flush waste. We use a special urinal trap, called an "ecotrap," to trap the urine and prevent odors.
The urine flows into a trap below the bowl, where it is held until it evaporates or until  water flow start in the drain line. Waterfree urinals don´t require a flush valve, making them more maintenance-friendly compared to traditional flush urinals.
Maintenance our waterless urinals involves annual replacement of the urinal cartridge( ecotrap), and cleaning of the urinal screen to prevent clogs in the drain. You don´t need a spacial tool.
Our Waterfree urinals are becoming increasingly popular in the industry as a more sustainable option for the restrooms. They are also easier to clean and maintain compared to traditional flush urinals, making them a more hygienic option. Made 100% with stainless steel.
What does my purchase include?
A waterless Urinal

• Stainless Steel Plate Grille

• Washable Latex Membrane

• Stainless Threaded Collar

• Neoprene Package

• Plastic Nut

• PVC Reduction

• Rubber Connection

• PVC Pipe

• Free Shipping USA
Data sheet
Height

22.8"

Length

11.08"

Width

16.9"
6 other products in the same category: